Grandbridge Hires Haw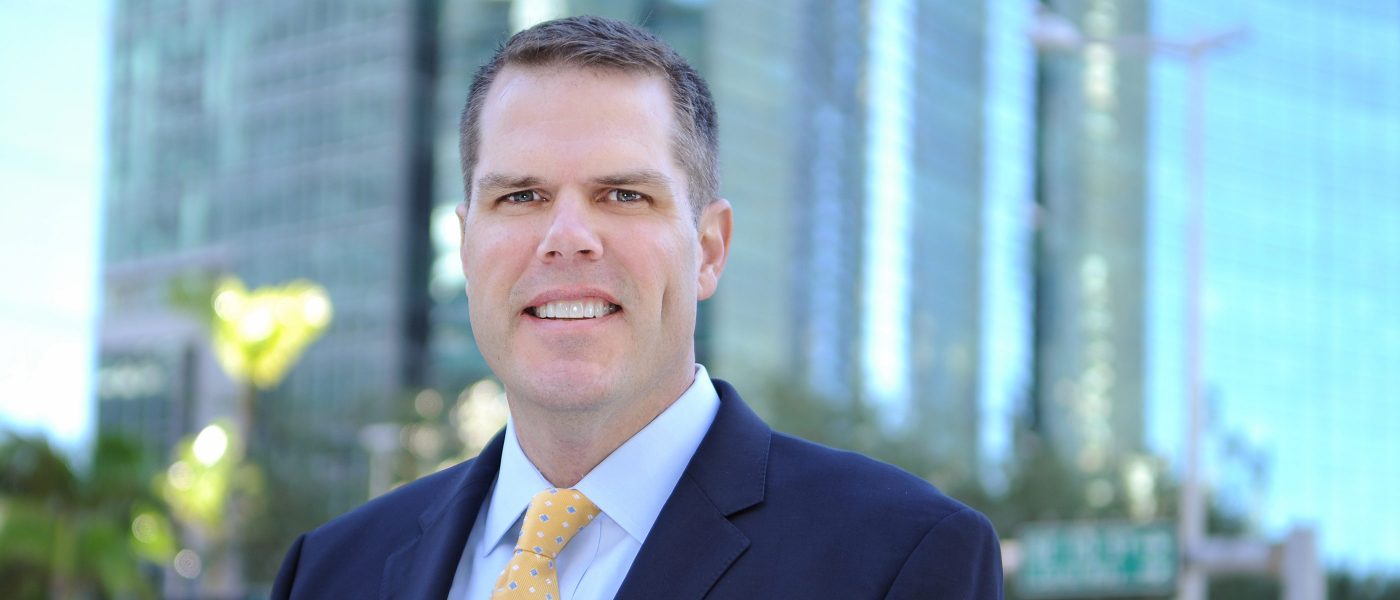 Grandbridge hires Haw to lead Miami loan origination team
10.03.17 - Grandbridge Real Estate Capital is pleased to announce that G. Alex Haw has been named senior vice president and manager of its Miami/Southeast Fla., loan origination team based in the company's 1200 Brickell Ave., Miami office.

Prior to joining Grandbridge, Haw led debt originations as the market manager for TD Bank's Miami commercial real estate platform. His diverse background includes balance sheet originations, CMBS and debt capital markets, as well as workouts in the real estate and energy sectors.
"We're excited about Alex's new leadership role. His commercial real estate background and business development track record, coupled with his debt origination and CRE structuring successes involving some of the largest real estate companies in the southeastern U.S., create a depth of product experience making Alex uniquely suited to this role," said Matt Rocco, Grandbridge EVP/national production manager. "When combined with Grandbridge's balance sheet capabilities and diverse correspondent network, we will be able to offer our Southeastern Florida clients unparalleled CRE capital solutions."
While at TD Bank, Haw sourced and executed $600 million in construction and term debt originations for multifamily, office, retail and lodging properties primarily in Florida. Haw also held several senior positions during his 12 years with Bank of America, including commercial real estate banking, CMBS, and real estate special assets. In addition, he served as vice president of global project finance for Citibank/Salomon Smith Barney in New York where he structured and syndicated construction financings.
About Grandbridge Real Estate Capital LLC
Headquartered in Charlotte, NC, Grandbridge Real Estate Capital, a subsidiary of Branch Banking and Trust Company (BB&T), arranges permanent commercial and multifamily real estate loans; services loan portfolios; and provides asset and portfolio management through its broad investor base that includes insurance companies, CMBS investors, pension fund advisors, commercial banks and capital markets investors, as well as its proprietary lending platform, BB&T Real Estate Funding. The company is a Freddie Mac Multifamily Approved Seller/Servicer for Conventional and Seniors Housing, a Fannie Mae DUS ® lender and an approved FHA MAP and LEAN healthcare lender.
With a current servicing portfolio of $29 billion, Grandbridge, an S&P "Strong" rated servicer, services loan portfolios and provides asset and portfolio management nationwide for all capital providers including Freddie Mac, Fannie Mae, Ginnie Mae, insurance companies, banks and more than 250 securitizations.
About BB&T
BB&T is one of the largest financial services holding companies in the US with $222.7 billion in assets and market capitalization of $39.1 billion as of June 30, 2018. Building on a long tradition of excellence in community banking, BB&T offers a wide range of financial services including retail and commercial banking, investments, insurance, wealth management, asset management, mortgage, corporate banking, capital markets and specialized lending. Based in Winston-Salem, NC, BB&T operates more than 1,900 financial centers in 15 states and Washington, DC, and is consistently recognized for outstanding client service by Greenwich Associates for small business and middle market banking. More information about BB&T and its full line of products and services is available at BBT.com.
Loans are subject to credit approval.
Grandbridge Real Estate Capital is a subsidiary of Branch Banking and Trust Company(opens in a new tab), Member FDIC. Both are Equal Housing Lenders.