Grandbridge Enters New England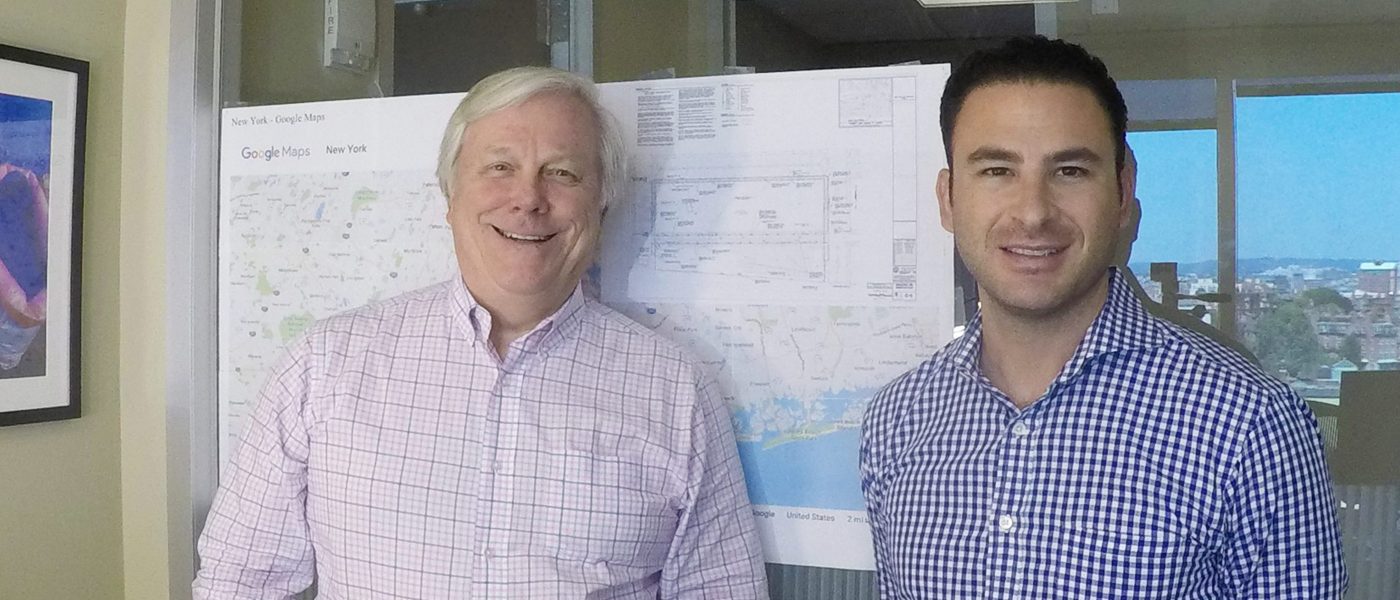 Grandbridge enters New England with new Boston office
Grandbridge Real Estate Capital has hired Paul E. Donahue as senior vice president to manage the firm's new Boston office. Along with Donahue, Grandbridge has hired Mitch Printz as vice president in the Boston office at 101 Arch Street. Donahue and Printz are poised to originate debt and equity financing for private and public real estate owners through relationships with a variety of capital sources, which include Grandbridge's proprietary balance sheet loan products, insurance companies, investment banks, governmental agencies, commercial banks and credit institutions.
"We are excited about Paul and Mitch joining Grandbridge and opening our Northeast Region/New England office in Boston. Their expertise is invaluable as we continue to expand our presence on the East Coast," said Grandbridge Chairman and Chief Executive Officer Thomas S. Dennard. "Paul brings more than 30 years of experience and industry relationships to our clients. Combined with Mitch's 12 plus years of commercial real estate experience, their expertise will immediately enhance Grandbridge's mortgage origination platform, not only in the Boston area and New England/Northeast, but nationwide."
"We are extremely fortunate to have Paul leading our Northeast Region/New England Boston office. His experience, management skills and deep understanding of commercial real estate finance, along with Mitch's underwriting and market analysis expertise, will be instrumental as Grandbridge seeks to better serve our clients in this vital market," said Grandbridge National Production Manager Executive Vice President Matthew Rocco. "As we continue to grow and expand our lending platform, I'm confident we will benefit from Paul and Mitch's business development and investment experience, especially as they work with Grandbridge's numerous capital providers as well as our balance sheet lending platforms."
"Mitch and I are excited about joining Grandbridge as we open up the firm's Northeast Region/New England Boston office," said Region Manager, Senior Vice President Paul Donahue. "With our knowledge of both the region and the commercial real estate finance industry, combined with Grandbridge's wide range of capital sources, we will be able to offer a wide breadth of financing options and creative solutions to our new and existing clients."
Prior to joining Grandbridge, Donahue served as managing director of commercial real estate lending at RED Capital Group in Boston where he was responsible for mortgage banking development in Boston, New York and California. He has also served in senior production and management positions with Bellwether Enterprise, Centerline Capital Group, CBRE-New England, Holliday Fenoglio Fowler and Berkshire Mortgage Finance. His extensive background in the origination and placement of debt, structuring complex transactions, including affordable housing and LIHTC transactions, makes him a natural to lead the new Boston-based team.
"My calling programs used HUD, Fannie Mae, Freddie Mac, balance sheet and LIHTC loan products. Grandbridge is a great fit for me and my team as they offer all those funding options as well as additional capital sources on a national basis," Donahue said.
Donahue, a New England native, earned his bachelor's degree from Harvard College in Cambridge, Mass., and his master's from the University of Virginia in Charlottesville, Va. He is a member of the National Multifamily Housing Council and a licensed Massachusetts real estate broker.
Printz, who joins the new team as vice president, will be responsible for analyzing, structuring and underwriting commercial and multifamily debt and equity opportunities. His experience with affordable, LIHTC and market-rate multifamily and student housing will work well with Donahue's background and goals for the region.
The New York native earned his bachelor's degree from the University of Arizona and his real estate finance and investment certification from New York University. He is a member of the Real Estate Finance Association (REFA), a division of the Greater Boston Real Estate Board (GBREB), a commercial real estate business association.
About Grandbridge Real Estate Capital LLC
Headquartered in Charlotte, NC, Grandbridge Real Estate Capital LLC, a subsidiary of Truist Bank, arranges permanent commercial and multifamily real estate loans; services loan portfolios; and provides asset and portfolio management through its broad investor base that includes insurance companies, CMBS investors, pension fund advisors, commercial banks and capital markets investors. The company is a Freddie Mac Optigo℠ lender, a Fannie Mae DUS® lender and an approved FHA MAP and LEAN healthcare lender.
With a current servicing portfolio of $72.3 billion, Grandbridge, an S&P "Strong" rated servicer, services loan portfolios and provides asset and portfolio management nationwide for all capital providers including Freddie Mac, Fannie Mae, Ginnie Mae, insurance companies, banks and more than 250 securitizations.
Grandbridge Real Estate Capital LLC is a wholly-owned subsidiary of Truist Bank. Truist Bank is an Equal Housing Lender. 
  Truist Bank, Member FDIC.
Loans are subject to credit approval, which may or may not be forthcoming. © 2023 Grandbridge Real Estate Capital LLC.