Jin Lin Recipient of a 2019 Connect CRE Women in Real Estate Award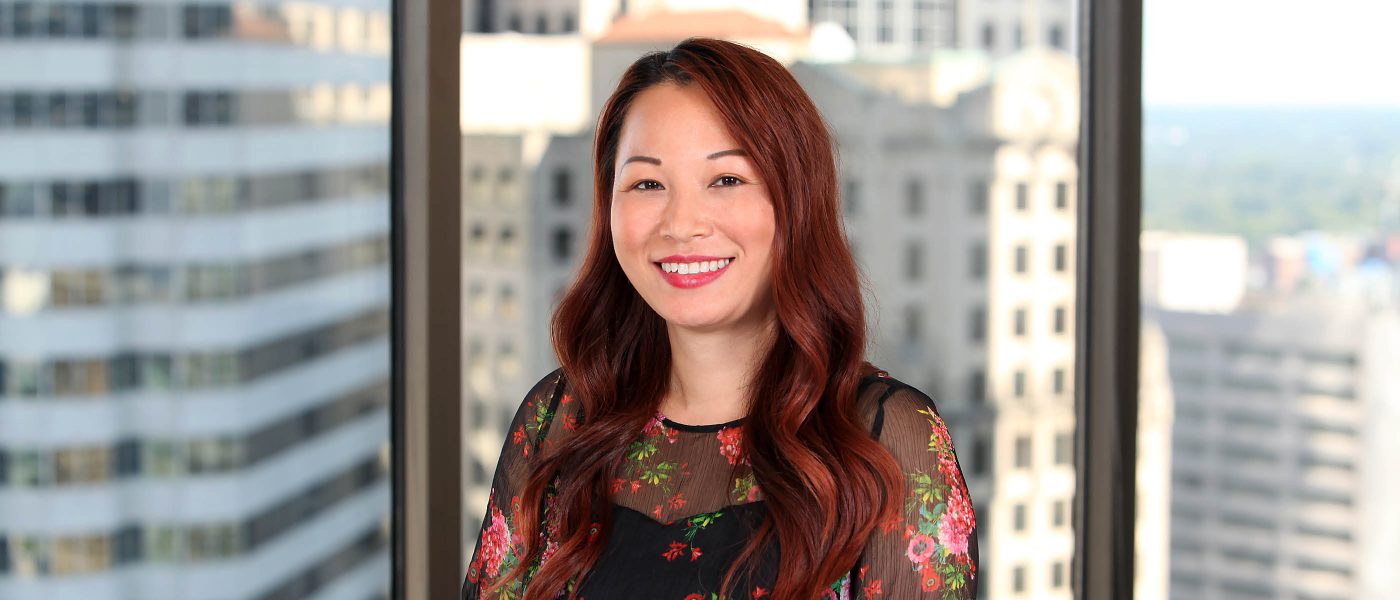 Women in Real Estate 2019: Grandbridge's Jin Lin Recognized for Efficiency, Work Ethic
11.18.2019 - Jin Lin is a hardworking, inquisitive professional who challenges everyone around her to be better.
During Lin's tenure at Grandbridge, she has held various positions that required her to successfully bring multiple departments together to accomplish the task. Previously, as Treasury Manager, Jin Lin was trusted with $300 million +/- monthly remittance. Lin possesses an ability to recognize where processes can be improved. Her ability to identify these areas and to bridge the gaps between business functions has led to her success in streamlining the critical aspects of our commercial real estate finance business.
These are just a few of the reasons we chose Lin as one of the 2019 Women in Real Estate Award winners(opens in a new tab). Connect Media's Women in Real Estate Awards honor the achievements and inspirational stories of women who have reached respected positions of leadership and play key mentorship roles for others.
Lin's drive to improve is the one characteristic that sets her apart from her peers. Her willingness to assist in any area within the company has earned her the respect of her associates at Grandbridge.

About Grandbridge Real Estate Capital LLC
Headquartered in Charlotte, NC, Grandbridge Real Estate Capital, a subsidiary of Branch Banking and Trust Company (BB&T), arranges permanent commercial and multifamily real estate loans; services loan portfolios; and provides asset and portfolio management through its broad investor base that includes insurance companies, CMBS investors, pension fund advisors, commercial banks and capital markets investors, as well as its proprietary lending platform, BB&T Real Estate Funding. The company is a Freddie Mac Optigo℠ lender, a Fannie Mae DUS® lender and an approved FHA MAP and LEAN healthcare lender.
With a current servicing portfolio of $29.5 billion, Grandbridge, an S&P "Strong" rated servicer, services loan portfolios and provides asset and portfolio management nationwide for all capital providers including Freddie Mac, Fannie Mae, Ginnie Mae, insurance companies, banks and more than 250 securitizations.
About BB&T
BB&T is one of the largest financial services holding companies in the U.S. with $227.7 billion in assets and market capitalization of approximately $35.6 billion, as of March 31, 2018. Building on a long tradition of excellence in community banking, BB&T offers a wide range of financial services including retail and commercial banking, investments, insurance, wealth management, asset management, mortgage, corporate banking, capital markets and specialized lending. Based in Winston-Salem, N.C., the company operates more than 1,800 financial centers in 15 states and Washington, D.C., and is consistently recognized for outstanding client service by Greenwich Associates for small business and middle market banking. More information about BB&T and its full line of products and services is available at BBT.com.
Loans are subject to credit approval.
Grandbridge Real Estate Capital is a subsidiary of Branch Banking and Trust Company(opens in a new tab), Member FDIC. Both are Equal Housing Lenders. 
Branch Banking and Trust Company is now Truist Bank. Learn more(opens in a new tab)