341 Eastern Parkway Apartments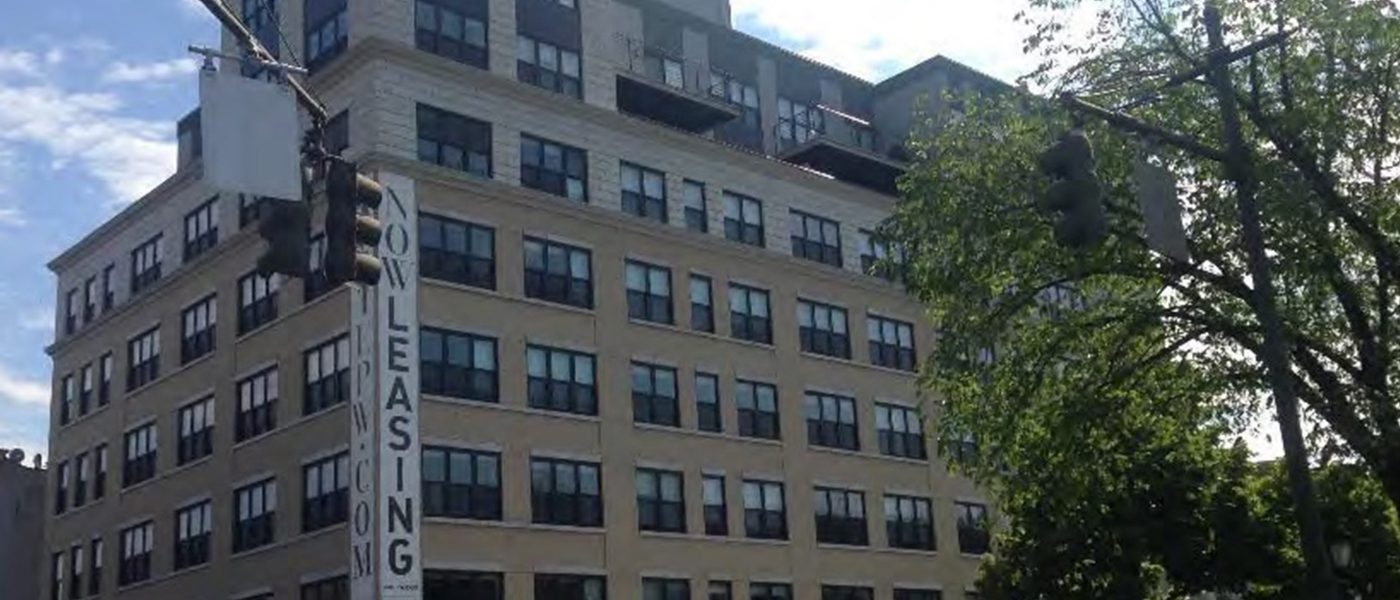 341 Eastern Parkway Apartments
Grandbridge Finances the Acquisition of a $52 Million Apartment Property in Brooklyn, N.Y.
Grandbridge Real Estate Capital recently closed a $25,500,000 first mortgage loan secured by 341 Eastern Parkway Apartments (341), a 63-unit Class A luxury multifamily building in the Crown Heights neighborhood of Brooklyn, N.Y. The property also includes highly desirable street level retail, housing Starbucks, Capital One, and a medical office tenant.
Greenville, S.C.-based Senior Vice Presidents Bill Mattice and Phillip Cox originated the 10-year, full term, interest-only acquisition loan for Pacolet Milliken Enterprises, Inc.
Funding for the transaction was obtained through one of Grandbridge's insurance company correspondent relationships.
"Crown Heights is quickly becoming one of Brooklyn's most popular neighborhoods, with a number of new high profile developments, including 341 Eastern Parkway. 341 offers brand new luxury rental units with condo finishes and numerous tenant amenities that include doorman service, subterranean on-site parking, workout facility, and a rooftop plaza. In addition, 341 is a short walk from Prospect Park and The Brooklyn Museum. Just 50 steps from the property's front door is a subway station with direct express train access to Manhattan. The property checks all of the boxes that lenders look for – sponsorship, building quality, location, amenities, desirability, and convenience," said Mattice.
About Grandbridge Real Estate Capital LLC
Headquartered in Charlotte, NC, Grandbridge Real Estate Capital, a subsidiary of Branch Banking and Trust Company (BB&T), arranges permanent commercial and multifamily real estate loans; services loan portfolios; and provides asset and portfolio management through its broad investor base that includes insurance companies, CMBS investors, pension fund advisors, commercial banks and capital markets investors, as well as its proprietary lending platform, BB&T Real Estate Funding. The company is a Freddie Mac Optigo℠ lender, a Fannie Mae DUS® lender and an approved FHA MAP and LEAN healthcare lender.
With a current servicing portfolio of $29.5 billion, Grandbridge, an S&P "Strong" rated servicer, services loan portfolios and provides asset and portfolio management nationwide for all capital providers including Freddie Mac, Fannie Mae, Ginnie Mae, insurance companies, banks and more than 250 securitizations.
About BB&T
BB&T is one of the largest financial services holding companies in the U.S. with $227.7 billion in assets and market capitalization of approximately $35.6 billion, as of March 31, 2018. Building on a long tradition of excellence in community banking, BB&T offers a wide range of financial services including retail and commercial banking, investments, insurance, wealth management, asset management, mortgage, corporate banking, capital markets and specialized lending. Based in Winston-Salem, N.C., the company operates more than 1,800 financial centers in 15 states and Washington, D.C., and is consistently recognized for outstanding client service by Greenwich Associates for small business and middle market banking. More information about BB&T and its full line of products and services is available at BBT.com.
Loans are subject to credit approval.
Grandbridge Real Estate Capital is a subsidiary of Branch Banking and Trust Company(opens in a new tab), Member FDIC. Both are Equal Housing Lenders. 
Branch Banking and Trust Company is now Truist Bank. Learn more(opens in a new tab)