The Atlas Apartments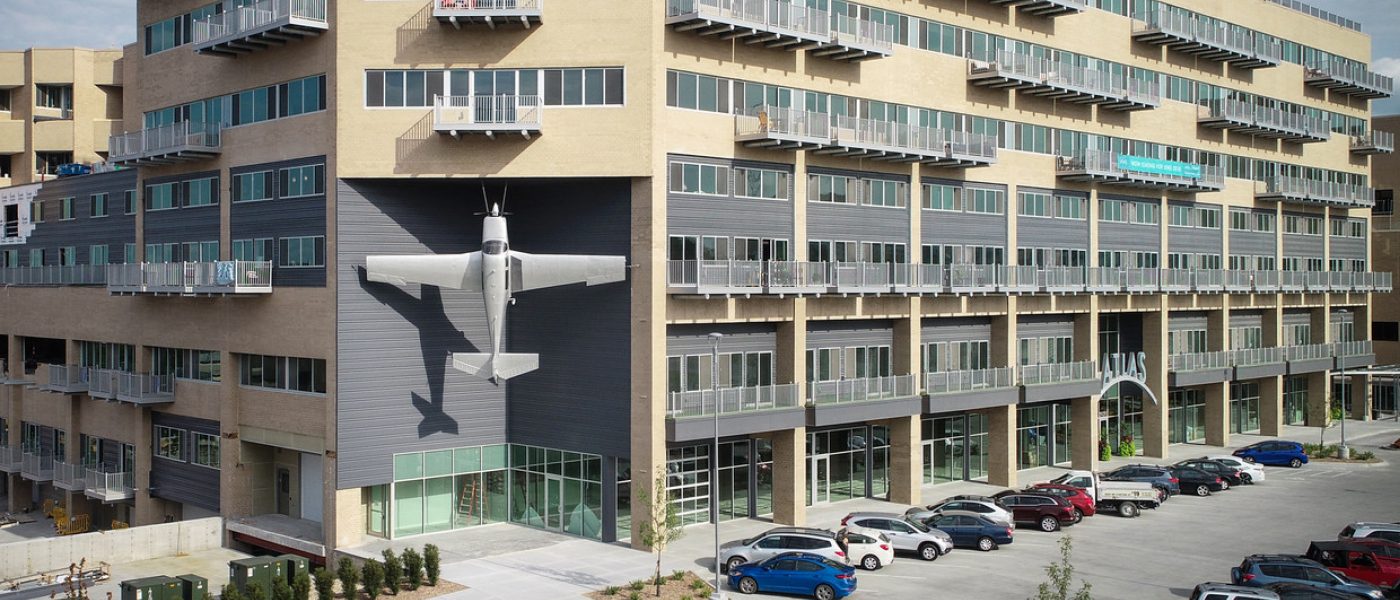 The Atlas Apartments
$88,342,000
732 units
Refinance
Freddie Mac Capital Markets Execution
Grandbridge Facilitates $88 Million Omaha Multifamily Refinance
Grandbridge Real Estate Capital recently facilitated the closing of an $88,342,000 refinance loan secured by The Atlas Apartments, a 732-unit multifamily/mixed-use property in Omaha, Nebraska. Originated by Minneapolis-based Vice President Brett Olson and Jeff Witt, the permanent, fixed rate, nonrecourse loan was funded through Freddie Mac's lease up program with an 11-year term and 30-year amortization.
Originally built in 1977 as a hospital, NuStyle Development fully renovated the property in 2018/2019, into a 732-unit apartment complex. Common area amenities include a first floor heated indoor pool, fitness center, sand volleyball courts, study/conference rooms, multiple clubhouses, fire pits, indoor half-court basketball court, bicycle repair station, bike storage rooms, grilling patios, theatre room, game room, billiards lounge, pedestrian bridge to Creighton University, free Wi-Fi throughout the building, rooftop deck and lounge, and a rooftop pool with retractable glass walls that enables use of the pool in all seasons.
"We funded the loan through Freddie Mac's lease up program, which allowed the borrower to lock the interest rate approximately 90 days prior to receiving the final certificate of occupancy. The loan subsequently closed once the property received 100% certificate of occupancy, 65% physical occupancy and a 1.05X debt service coverage. The NuStyle team exceeded leasing expectations, which allowed them to secure an additional $3 million in loan proceeds at commitment. It was a privilege to work with the NuStyle team on this high profile and exciting project that reshaped a prominent building into a new use that will have a positive impact on Creighton University and the Omaha community for the foreseeable future," said Olson.

About Grandbridge Real Estate Capital LLC
Headquartered in Charlotte, NC, Grandbridge Real Estate Capital LLC, a subsidiary of Truist Bank, arranges permanent commercial and multifamily real estate loans; services loan portfolios; and provides asset and portfolio management through its broad investor base that includes insurance companies, CMBS investors, pension fund advisors, commercial banks and capital markets investors. The company is a Freddie Mac Optigo℠ lender, a Fannie Mae DUS® lender and an approved FHA MAP and LEAN healthcare lender.
With a current servicing portfolio of $72.3 billion, Grandbridge, an S&P "Strong" rated servicer, services loan portfolios and provides asset and portfolio management nationwide for all capital providers including Freddie Mac, Fannie Mae, Ginnie Mae, insurance companies, banks and more than 250 securitizations.
Grandbridge Real Estate Capital LLC is a wholly-owned subsidiary of Truist Bank. Truist Bank is an Equal Housing Lender. 
  Truist Bank, Member FDIC.
Loans are subject to credit approval, which may or may not be forthcoming. © 2023 Grandbridge Real Estate Capital LLC.