Courtyard Marriot, Madiera Beach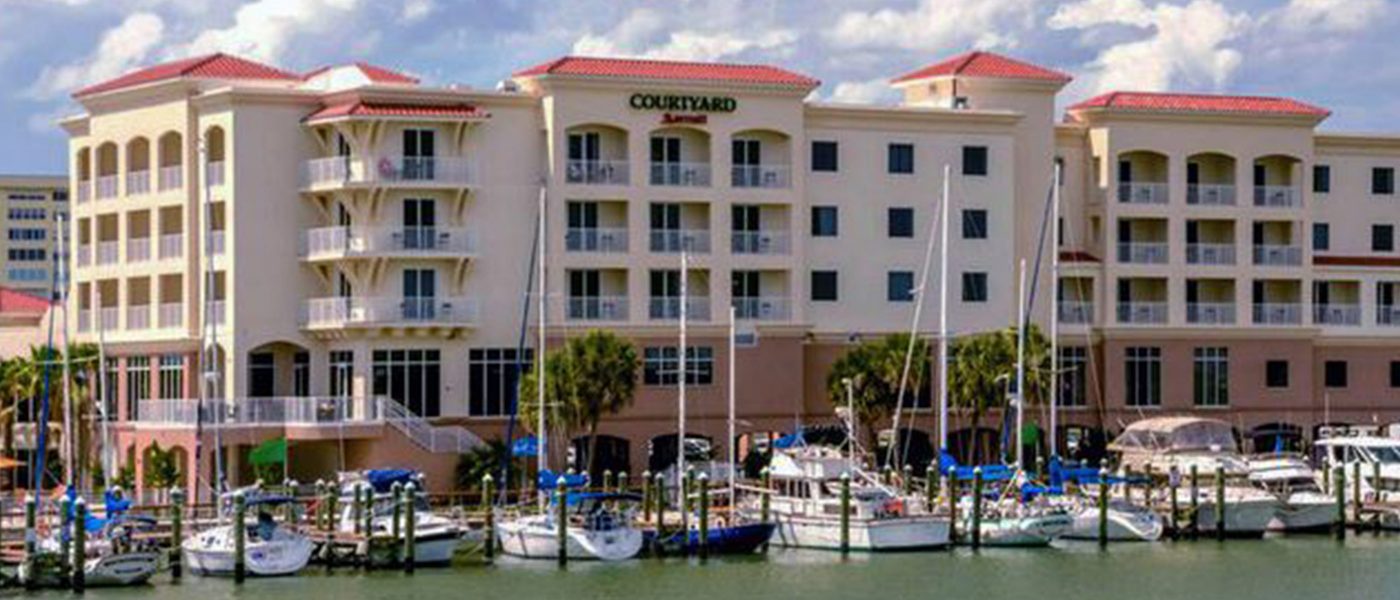 Courtyard Marriot, Madiera Beach
$12,400,000
91 rooms
Refinance
CMBS
Grandbridge Facilitated $12.4 Million Florida Hospitality Refinance
Grandbridge Real Estate Capital recently closed a $12,400,000 first mortgage loan secured by Courtyard Marriott – Madeira Beach, a 91-room luxury hotel in Madeira Beach, Fla.
The transaction, originated by Grandbridge Columbus, Ohio-based Vice President Doug Brooks, was arranged through one of Grandbridge's CMBS relationships.
The refinance featured a 10-year term and a 30-year amortization, closing with an interest rate in the low five percent range.
"The property opened in March 2015. We were patient as the property's performance got through its first year of operations and gained solid performance through spring 2016. With an excellent T-12 we were in a good place to obtain the requested loan amount of the Borrower," said Brooks.
With incredible views of the Gulf of Mexico and a superb location on the Intracoastal Waterway, guests are just steps from a marina and close to area beaches. The property's amenities include a large patio and pool, fitness center and on-site restaurants. Located in the St. Petersburg MSA, the property hosts business and leisure guests year round.
About Grandbridge Real Estate Capital LLC
Headquartered in Charlotte, NC, Grandbridge Real Estate Capital LLC, a subsidiary of Truist Bank, arranges permanent commercial and multifamily real estate loans; services loan portfolios; and provides asset and portfolio management through its broad investor base that includes insurance companies, CMBS investors, pension fund advisors, commercial banks and capital markets investors. The company is a Freddie Mac Optigo℠ lender, a Fannie Mae DUS® lender and an approved FHA MAP and LEAN healthcare lender.
With a current servicing portfolio of $72.3 billion, Grandbridge, an S&P "Strong" rated servicer, services loan portfolios and provides asset and portfolio management nationwide for all capital providers including Freddie Mac, Fannie Mae, Ginnie Mae, insurance companies, banks and more than 250 securitizations.
Grandbridge Real Estate Capital LLC is a wholly-owned subsidiary of Truist Bank. Truist Bank is an Equal Housing Lender. 
  Truist Bank, Member FDIC.
Loans are subject to credit approval, which may or may not be forthcoming. © 2023 Grandbridge Real Estate Capital LLC.